Name- Cobalt Flame Technique (Aoi Kaen no Jutsu)
Type- Ninjutsu
Hand Seals- Tiger
Users- Soushiro Kyoukai
A powerful fire technique that is derived from the Kyuubi's own chakra. After forming the needed hand seal, the wielder will clench their fist and mold a shell of cobalt colored firey chakra around their hand. When using a teleportation technique, the wielder will appear behind the target and deliver a powerful strike to the target. The stronger one's will and spirit, the stronger the aura of the chakra.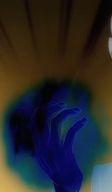 Trivia
This technique was derived from the manga series Katekyo Hitman Reborn, after Tsuna's dying will flame.
Ad blocker interference detected!
Wikia is a free-to-use site that makes money from advertising. We have a modified experience for viewers using ad blockers

Wikia is not accessible if you've made further modifications. Remove the custom ad blocker rule(s) and the page will load as expected.