Daisuki Azumi
Talk

0
18,659pages on
this wiki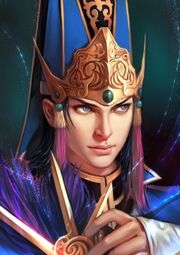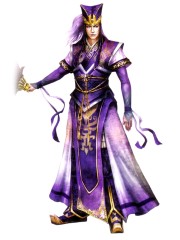 Shokujin Uchiha,known as the Shokujin of the Twilight or more commonly Daisuke Azumi.He is currently a missing nin and the uncle of the main character Hatake Uchiha and is the main antagonist through most of my series.He killed his older brother Kamikaze Uchiha and took his eyes right in front of his family. Name: 団扇歪 Changed Daisuke Azumi
Birthdate December 30
Age 67(appears in mid-20's)
Height 6'2 Weight 215 lbs
Gender Male Blood type AB
Home country Land of Fire
Partner None Affiliation Himself Uchiha clan
Classification Missing-nin
[hide]Family Kamikaze Uchiha (Older Brother) Hatake Uchiha (Middle Nephew) Manda Uchiha (Oldest Nephew) Rayno Uchiha (Youngest Nephew)
[hide]Nature Type Fire Wind Lightning
[hide]Jutsu Amaterasu Tsukuyomi Susanoo Izanagi Demonic Illusion: Burning Paper Body Demonic Illusion: Mirror Heaven and Earth Change Demonic Illusion: Shackling Stakes Technique Izanagi Susanoo Genjutsu Kamui Genjutsu: Tree Binding Flying Swallow Death Illusion Bell Needles Illusion Technique: Mist Illusionary Mist Summoning Techinque: Kitsune Fire Release: Great Fire Majestic Annihilation Meteorite Technique Water Release Genjutsu: Mystic Fog Prison Water Release: A Thousand Feeding Sharks Water Release: Black Rain Technique Water Release: Burdock Root Feeding Sharks Water Release: Demon Fish Wave Crash Water Release: Exploding Water Colliding Wave Fire Release: Great Dragon Fire Technique Fire Release: Great Fireball Technique Fire Release: Mist Blaze Dance Technique Fire Release: Phoenix Sage Fire Technique Fire Release: Roaring Flame Sphere Wind Release: Petal Dust Dance Wind Release: Pressure Damage Wind Release: Vacuum Great Sphere Wind Release: Vacuum Serial Waves Wind Release: Vacuum Sphere Wind Release: Vacuum Wave
HISTORY He was once a reknowed ninja and praised for his ninjutsu and genjutsu skills. He still lived in the shadows of his older brother before.No matter what amazing actions he did,his brother was the one praised more. But he kept his jealousy locked inside until one day when his brother was eating dinner with his family he kicked the door and killed his brother right in front of his family and took his eyes. As years passed he lived in mystery as he hounded his skills . He aligned himself with Amegakure during the Third and 4th Shinobi World Wars.
Taijutsu
While not his favored type,he was highly skilled in the art,able to defeat Hatake Uchiha with ease.
Ninjutsu
Ninjutsu is one of his specialties.He was a prodigy at a young age and mastered several jutsu at a very young age of 8.At age 12,he was able to use an uncompleted version of Susanoo.
Genjutsu
Like ninjutsu,he manifested genjutsu at a young age,and so much was able to use Tsukoyomi without signs of blindness,or even deteriorating eyesight.
Sharingan As noted by many, Shokujin is a true successor of the Sharingan, having fully developed and mastering it by the time he was eight years old. From a stationary position, he would study an opponent's movements with his Sharingan and respond accordingly, often with a genjutsu. Shokujin was often praised for his prowess with genjutsu and could cast it by merely pointing at or looking at someone, and could similarly turn an opponent's genjutsu against them with Demonic Illusion: Mirror Heaven and Earth Change.
Mangekyou Sharingan Shokujin possessed the Mangekyō Sharingan, which increased his already great power, and enabled him to use his most powerful techniques. With his left eye, he could use Tsukuyomi, a genjutsu that traps an opponent's mind in an illusory world, torturing them for what seems like days to the victim, in a matter of seconds.With his right eye he could use Amaterasu, a ninjutsu which allowed him to create a black flame that was not able to be extinguished until the target was burned to ashes,that he could direct by moving his eye, to burn through anything in its path, including fire itself. His Strongest technique was Susanoo, the "Tempestuous God of Valour" (勇.
Swordsmanship
He was greatly skilled in swordsmanship,or better known as kenjutsu,having had decades of practice ever since he became a missing-nin.