Name: One Tailed Style: Great Sand Creation (Ichibi Kata: Kosuna Soushi)
Type- Wind/Earth/Sand
Hand Seals- Boar, Snake, Ox, Boar
Users- Rikudou Sennin, Pain (presumed), Keigai Honrui
A technique that was developed by Rikudou Sennin, that is a direct relevance to the Ichibi. It involves bending together the minerals in the surronding area to build large structures. Many years before, when Rikudou Sennin first seperated the Ten-Tailed Beast, he wanted to make an area to hide the Ichibi. He found a small tribe located in a flat rock area. He bended its shape into a large sand oasis. He named this area, the Land of Wind.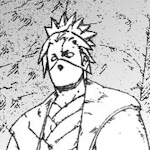 Trivia
The Shodai Kazekage was the original Leader of the Tribe and the first Host of the Shukaku
Ad blocker interference detected!
Wikia is a free-to-use site that makes money from advertising. We have a modified experience for viewers using ad blockers

Wikia is not accessible if you've made further modifications. Remove the custom ad blocker rule(s) and the page will load as expected.