Ryuugetsu Jin
Talk

0
18,675pages on
this wiki
Jin Ryuugetsu

God DragonmoonCross or Elemental Cross

Birthdate

October 25
Age

Part I: 11-12
Part II: 13
Present Time: 17

Height

Part I: 151.8 cm-153.6 cm
Part II: 168 cm
Present Time: 180 cm

Weight

Part I: 42.2 kg-43.5 kg
Part II: 52.2 kg
Present Time: 132 kg

Gender

Male
Species

Human

Blood type




Homeworld

Earth

Home country

Land Of The Moon
Hometown

Getsugakure






Background
Ryuugetsu Jin(Dragon moon God) is a survivor of Ryuugetsu clan annihilation is on a journey of finding the mastermind of his clan's annihilation.
Personality
Jin was a shrewd person, and was not a man who would do something without reason.
Apearance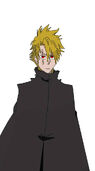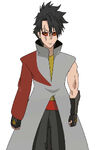 Jin has Yellow-Brownish Hair. And has Cross-Shaped Scar on his Back.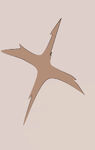 In his Usual Apearance. He wears a coat with a long sleeve on his Right and Sleeveless on his Left. After his Traing on God's Ruins. He wears a Coat just like the akatsuki but it has no marks. He also learns the technique of switching to Dark mode.
Abilities
Jin is an expert on almost all of the Nijutsus, Genjutsu, Fuuinjutsu and even in Kinjutsu. After his training on the ruins, he learn another kind of technique, Jinjutsu(God's Technique)
Ninjutsu
Kagebunshin
Kuchiyose no Jutsu
Hiraishin no Jutsu
Space-Time Ninjutsu
Raiton
Dragon Striker
Dragon Gun
Holy Impulse
Chidori
Black Thunder( In dark mode)
Raiken
Ray Stinger
Falling thunder
Pulling Thunder
Raibunshin
Katon
Tiger Fang
Striking Tiger
Rising Flame
Dragon Gun
Rasengan ( Katon Variation)
Rasen Shuriken( Katon Variation)
Ryuu-Rasen Shuriken
Ultimate flame
Pushing Flame
Ryuuenzan
Fire Barrier
Fire Clone
Suiton
Dragon Gun
Water Dragon
Water Barrier
Piercing Water Dragon
Doton Earth Barrier
Earth Eruption
Fuuton
Rasengan
Rasen Shuriken
Piercing wind bullet
Enton
Kagutsuchi
Melting Point

Genjutsu
Illusion Blade
Tsukuyomi
Tiger's Wrath

Jinjutsu
Dragon Gun
Infinity Blade
Holy Illusion
Conquering Tiger
Tools
Weapons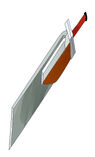 Fusion Buster
is Jin's favorite weapon. Jin himself Made this sword form the rocks of erupted Volcano.It also have different forms like,
Stealth Mode
,
Rage Mode
,
Ultimate Mode
Flying Thunder God Kunai When he was travelling he acquired a Flying thunder God Kunai From a Ninja of Konohagakure. He decided to forge for Himself.
Clothing
When Jin is still on his Village, he wears a Jounin Gear with Flak Jacket. At present Jin wears a A black coat with a sleeveless left.