Name- Two Tailed Style: Rest in Fire (Nibi Kata: Ikoikaji)
Type- Fire
Hand Seals- Dog, Bird, Snake, Dragon, Bird
Users- Rikudou Sennin, Pain (presumed), Keigai Honrui
A powerful Fire jutsu created by Rikudou Sennin, which was originally used to hold back and calm the Nibi. It involves releasing a sooth calming flare in the wielders palm. The user will then place their palm onto the targets head. This will cause sleepiness and drowziness followed by a serene outlook. This technqiue can also be used to calm the demons which was a major part of Rikudou Sennin's job.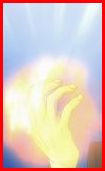 Triva
This technique is said to have been used directly after the seperation of the tailed beast. It calmed them down and let be sealed.
This was the origins of some powerful techniques like Rasengan, due to the focus of chakra in the palm.
Ad blocker interference detected!
Wikia is a free-to-use site that makes money from advertising. We have a modified experience for viewers using ad blockers

Wikia is not accessible if you've made further modifications. Remove the custom ad blocker rule(s) and the page will load as expected.