Tyler Solis
Talk

5
18,661pages on
this wiki
editTyler Solis

Solis Tyler

Debut

Appears in

Anime, Manga and Movie

Personal

Birthdate

December 3

Gender

Male

Age
Height
Weight
Blood type

O

Classification

Occupation

ANBU

Affiliation

Konohagakure

Team
Clan

Solis Clan

Rank

Ninja Rank
Ninja Registration

234229

Academy Grad. Age

8

Chūnin Prom. Age

10
This article, Tyler Solis, is property of Tlhbba.
"You sit back and watch and life unfolds, but you are never apart of it. No, you send someone else to be apart of it. Get out of this place, leave here, and be apart of life...before it kills you. "
— Tyler Solis said to Ryun Uchiha
|}

Tyler Solis (Solis Tyler) is an exceptionally strong shinobi from the Land of Apples. Having moved from The Land of Apples to Konoha at the age of 3. He's best known for his laziness but having a strong sense of protection over his family, friends, and loved ones. Despite being a former Akatsuki (Seireitou).
Appearance
Tyler is generally seen with a happy expression when he is with others to cover up his withdrawn soul. When alone, he's always having a cold and distant expression on his face. He has a relaxed and deep tone to his voice when he talks. This is all due to his time spent working with the Akatsuki.
When not on duty or on a mission, he wears shorts with a collared shirt or regular shirt, and sandals. When on duty, he wears a black muscle shirt with black pants and black shoes. He has a tattoo on his left bicep which is unknown of what it's for. When people ask him about it, he gets quite jittery and leaves or changes the subject. He is fit and built and has a lot of endurance. He is also always changing his hair relatively simple. From long to spiked to buzzed. From blonde, to brown, to green, to red. And he always carries his samurai sword everywhere he goes, along with a steel wire underneath his watch on his right wrist.
Personality
Tyler has shown to be very happy and nice to people he meets or to his friends. Which is mostly a cover up, because he is a very troubled and tragic person. Having been a member of the Akatsuki and having to kill his best friend, he is very troubled. But, he covers it up with a mask of fake happiness to fool people into thinking he is a normal person, as he is trying to fit into regular society now. Even as an Akatsuki member he was shy and didn't talk to much to anyone, which pissed Kisame off, as he thought the Akatsuki should be a louder organization. Tyler had always believed the Akatsuki should do more than hurt people, which Itachi believe was true and helped Tyler get away.
When Tyler is shown alone, he is acting withdrawn and distant and always trying to get rid of his troubling history. He tries to steer away from people when in public as he would rather be alone than with others. As a child, he would be energetic and happy along with the person he was most close with, Ashi Inuzuka. But, after having to kill him, he became colder and distant. Unless he was covering it up.
History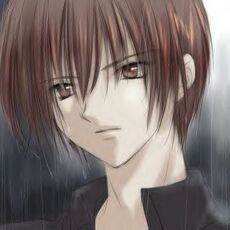 Tyler was born in the Land of Apples, but moved to Konoha at the age of 3. His parents wanted a more peaceful life for him, so they moved. He entered the academy at age 6 and graduated at the top of his class at age 8. His sensai, Yasuki Hatake, entered him in theChunin Exams when he was 10, and due to Tyler's knowledge of genjutsu, he passed easily. A year later, he was sent on a mission to the YinYang Castle but was kidnapped and injected with a venom that gave him the Vine Release. At 12 years of age, the Akatsuki heard of him and wanted him in their organization. Tyler wasn't aware of how dangerous he was, so he joined them and believed in their cause of world peace.
He spent his time as an Akatsuki member, but he was given an order to kill his best friend. Ashi Inuzuka was becoming a threat to the Akatsuki and needed to be taken out. And they believed Tyler was the best match for him. Tyler had no choice but to obey. After the death of Ashi, Tyler started to regret what he had done. Itachi Uchiha was able to see how it was effecting Tyler, and decided to help him escape. Tyler faked his death to the Akatsuki and left, he went to live in the Land of Apples and worked for a Special Ops group which helped in hostage situations and assassinations, much like the ANBU. Itachi visited Tyler in secrecy to see how he was doing, up until Sasuke killed Itachi. Tyler, knowing Itachi wanted this, didn't get revenge on Sasuke.
Tyler was banned as an outcast of Konoha. But, he redeemed himself after Tsunade, the Fifth Hokage, asked him to do a mission for her. He left the Land of Apples and lives in Konoha. He was involved in the Great Shinobi World War, which happened a few years after the Fourth one. He was a vital asset to The Allied Shinobi Forces due to his powers of the Vine Release and his Fennikusugan.
Abilities
As a child he was very skilled. Especially in genjutsu. When he was younger, people thought thats all he was able to do, but after a while he found out he was a Water Release user, which made him a little more powerful. Then, after an incident on a mission, he got the power of Vine Release. He was also born with the Fenikkusugan and the power to use phoenixes for summonings. He is so skilled he was called the Hashirama Rebirth, because people knew his powers matched that of Hashirama Senju. His Vine Release matches that of Hashirama's Wood Release. Sannotō Uchiha feared Tyler greatly after Ryun Uchiha fought Tyler. They went their separate ways with no apparent winner although both were scratched and bruised, Ryun told Sannoto that Tyler was a rebirth of Hashirama, which made the Akatsuki leader fear him.
He has also shown great skill at Fuinjutsu while not specializing in it. His first jutsu to ever learn was the Bind Snake jutsu, which traps a person in a bind that they can't get out of. His most used jutsu that he seems to favor is the Vine Materialization, which is a jutsu in which he erupts vines out of the ground or trees, or turns his limbs into vines to attack. He uses it at the beginning of a fight always, and anytime in between. He uses sealing jutsu during fights also, which is something people don't do due to the number of hand skills it requires. Despite not having a vast number of jutsu's, he is still a highly skilled shinobi due to his tactical strategic skills and collaboration with his jutsu's combined. He also knows a couple Water Release techniques that his sensai Yasuki Hatake taught him during Tyler's training. Due to his genjutsu, taijutsu, and his ninjutsu techniques, he has been called the 'Reborn Itachi' because of how he fights. It seems a little bit that Itachi taught him some of his genjutsu techniques and bettered his taijutsu skills. They faught once just to spar, and Tyler was able to keep up with Itachi, genjutsu and taijutsu wise.
Vine Release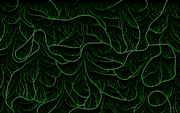 His signature ninjutsu is the Vine Release. He has claimed that it is his clan's jutsu. But, it was later discovered that his clans jutsu is the Water Release, and that Tyler created this jutsu himself. He got the power to create vines when he was doing a mission in the YinYang Castle, there was another unknown person who used the Vine Release on Tyler. He threw a vine like shuriken at Tyler and it stuck in his skin and injected a power into his chakra system right before the unknown man died. Tyler never found out why the man did this to him, perhaps he never will.
Fenikkusugan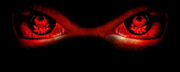 Tyler's dojutsu, the Fenikkusugan, is apparently only in his eyes. He awoke the first stage when he was six, the second when he was 10, and the third when he was 12. His eyes allow him to see through genjutsu and use Demonic Illusion: Bloody Death Sentence. He can also summon phoenixes without sacrifice or hand seals, as well as body transfer himself medium distances by dissipating himself into a flaming phoenix. He has the ability to also see what his opponents chakra nature is and can move twice as fast as normal.
Taijustsu
While not his preferred fighting choice, he is exceptional at taijutsu. Having gone toe to toe with Rock Lee and stopping him, he is very skilled. He has also stopped two taijutsu instructors at The Academy without being touched during the sneaking into The Hokage room. It was shown that he has great strength, speed, and reflexes. During one of his fights with Arata, he fought with taijutsu and wove hand seals for ninjutsu at the same time, although technically, most of his techniques require only one hand seal. His fighting skills mixed with his Vine Materialization is a deadly combo.
He is also very skilled with the Body Flicker Technique, using it while fighting as a dodge or mannuever. Someone would attack with a ninjutsu and using this technique, he would appear behind him. Not many people do that except some like Itachi Uchiha and Shisui Uchiha.
Kenjutsu
Tyler has shown beyond exceptional kenjutsu skills. He is capable of unsheathing his sword and slicing a shuriken in half, in under a second. He has faught off three assassins from YinYang Castle without getting touched by one. He carries a twelve foot long steel wire that is wrapped around underneath his watch. He takes it out and attaches it to his sword, which he uses to manipulate the path of the sword, which confuses his opponents since they dont know where the attack with come from.
He also uses the Vine Materialization with it. Turning his sword into a vine and spreading it out into different directions. Although he doesn't do it often. He never carries his sword around while he's not on missions. But, he's never seen on a mission without it, as he's said before it's his most prized possession and it loves him.
Genjutsu
Tyler is exceptionally skilled when it comes to the art of genjutsu. His abilities have matched that of Itachi Uchiha although not as well. He is cabable of casting a genjutsu without hand seals by simply uttering the jutsu under his breath. He is seen using the False Hit Technique the most. Giving his opponent the illusion that they have killed him or hit him when they havent.
Stats
Story
Akatsuki Arc
After gaining the Vine Release and the Fenikkusugan, as well as exceptional genjutsu capabilities, the Akatsuki went off to recruit him. Sannotō Uchiha, the leader, sent Echo Uchiha (Character) to recruit him. Echo and Tyler battled, but he was troublesome to Echo. Having seen through Tsukuyomi and evading Amaterasu, Tyler seemed to be winning. Echo eventually brought out Susanoo and Tyler surrendered and agreed to join. The battle was short, but put a strain on Echo's eyes.
Arriving at the Akatsuki (Seireitou) hideout, Sannoto was very kind to Tyler and treated him with great respect to gain his confidence. Tyler was happy with this type of respect and joined the organization. He went on multiple missions of the Akatsuki and came out on top every time. Eventually, Tyler was given an assassination assignment to kill none other than his best friend, Ashi Inuzuka. Tyler was astonished and didn't want to do it. Sannoto reminded him that if he didn't, Sannoto would kill Ashi himself, and make it brutal. Tyler grimaced at this fact, and grudgingly agreed to carry out the mission.
When Tyler arrived in front of Ashi, he told him what he had to do and his best friend look at him and dropped to his knees. He said "do what you must brother". Tyler, crying with sensativity, killed his best friend, his brother. When he returned to the hideout, Tyler lashed out at Sannoto, saying that it was unneccesary for him to have to do that. Sannoto shook it off and said "oh well". Tyler was changed after that. He wanted to leave but knew he couldnt. But then, Itachi Uchiha came to him and decided to secretly fake Tyler's death. Tyler accepted and the deed was carried out.
When the organization heard of this news, they were surprised, thinking no one could ever defeat him. The only person who knew something didn't seem right was Ryun Uchiha. He didnt believe Tyler could be killed off so quickly by some nameless ninja. Tyler left and resided in the Land of Apples.
Returning to Konoha
Tyler was residing in the Land of Apples when he got word that Sasuke Uchiha had killed Itachi. He was mad that Sasuke had killed the man that helped him get his life back, but he knew Itachi wanted this, so Tyler didn't pursue Sasuke.
Tyler, nonetheless, missed living in Konoha. He missed the sunrises and the sunsets and he missed the training grounds and he missed his old home. But, he knew he was an outcast and wasn't wanted. Every now and then he would go look at Konoha from afar and see how peaceful it is, but would have to sadly turn back and live as an outcast. The fifth hokage, Tsunade, heard of Tyler's death but knew it wasn't true. She searched from him for a week with the help from her slugs, she searched everywhere but couldn't find him. She then realized how stupid she had been to overlook the one place he would be, his birthplace, the Land of Apples. She found him there, living right outside of the village on a small green field surrounded by tall green trees.
She appeared behind him and told him she had a mission for him, but he said he wasn't a Konoha citizen anymore. She told him he could be if he completed this assignment. She handed him a orange envelope and said he needed to spy on him for 1 week and return to her at 9am. He opened it up and it was an assignment to spy on Ryun Uchiha's movements. Tyler set off to complete his mission because he wanted to become a Konoha ninja again. He found Ryun in Land of Skulls and started to track his movements. Ryun isn't an idiot, he ended up uncovering Tyler's sensory and told him he knew he would still be alive. Tyler took out his sword and readied himself, but Ryun simply shook his head and told him what he was been doing and told him to relay that information to Tsunade. He also told Tyler he didn't want to be an Akatsuki member and envied Tyler for what he had.
Tyler shook Ryun's hand and got ready to leave before Ryun stopped him. He used a sealing jutsu and casted a curse upon Tyler. The Death God Form. Ryun also handed him a silver necklace, and said Ashi wanted Tyler to have it, and left. Tyler returned to the hokage room and gave Tsunade the information. She thanked him greatly and lifted the outcastment on Tyler. Although Tyler was greatful, he wondered what seal Ryun put upon him and more importantly, how he knew Ashi.
Quotes
(To Sasuke) "You truly are pathetic. You train for two years with lord Orochimaru and yet your lose. You are a disgrace to the ninja world"
Trivia
1. Tyler is usually seen eating some sort of fast food or greasy goody. Despite him eating a lot of crap, he seems to have a fit and muscular build to him.
2. He wears a short silver chain around his neck, given to him by Ashi when they were kids, as a symbol of their friendship.
3. Tyler wishes he could fight Hashirama Senju or Tobirama Senju. As of now, he wants to fight Saix Niigata and Akurei Ohaka, although he knows they are not a real challenge. And that the real challenge for him is Ryun Uchiha.
4. While he fears no battle. His only fears that he has mentioned are (surprisingly), cockroaches and heights.